Mini-Plan Production System
Mini Production System (MPS) is practice oriented training from fundamental technology to industry 4.0 for vocational stundents.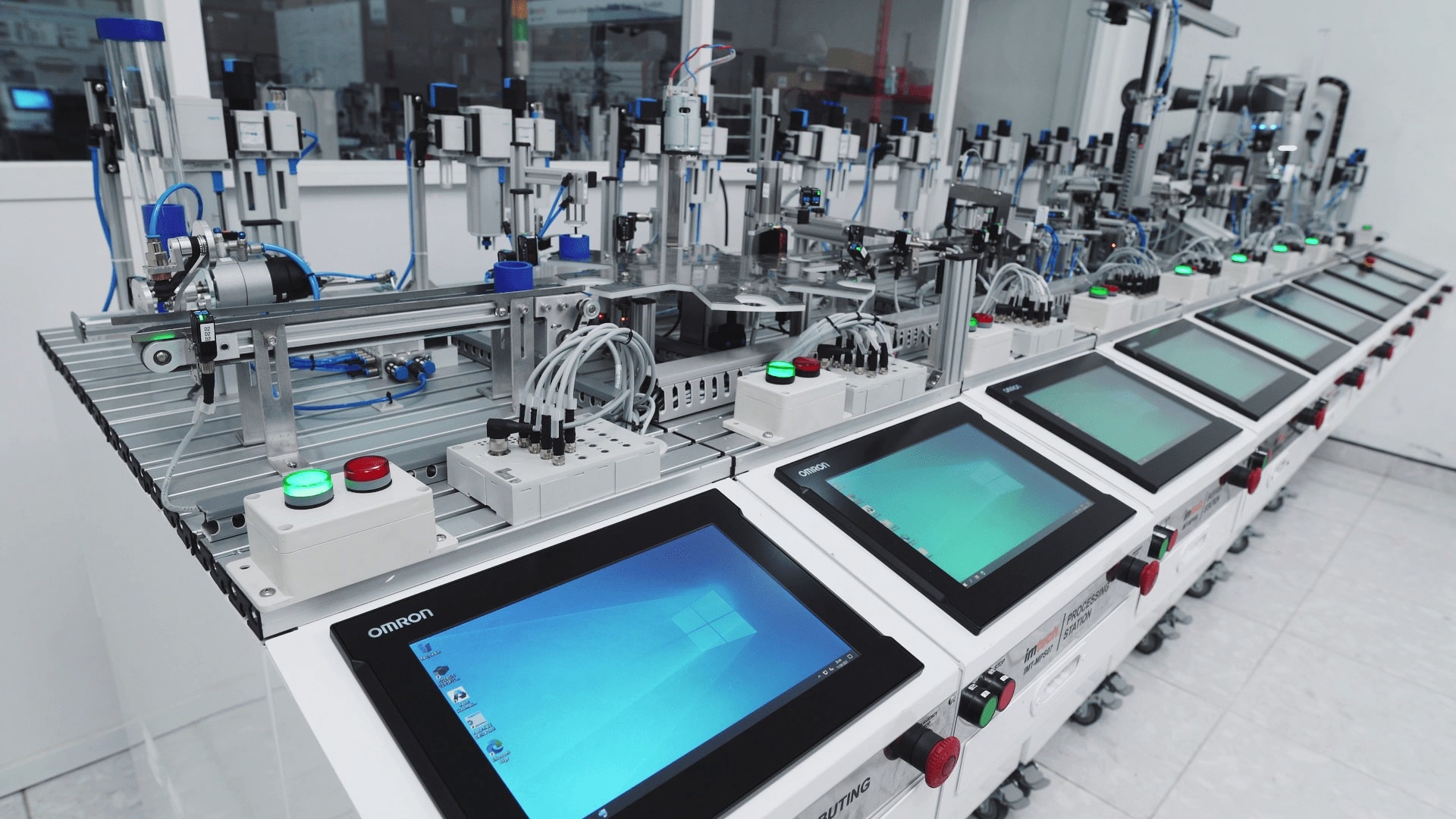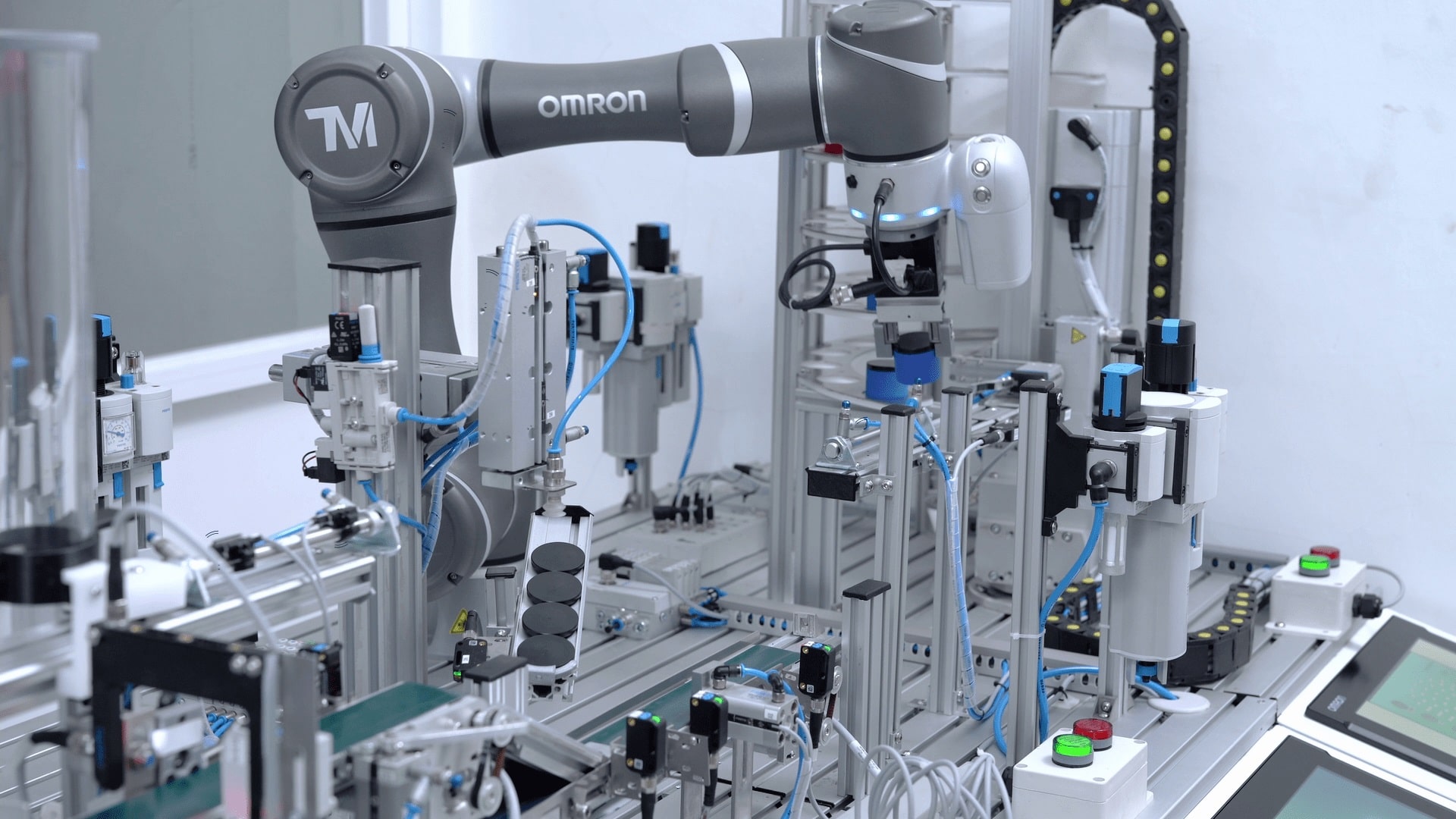 What Will Student Learn
Students will be provided with an understanding of fundamental technology such as pneumatic and electro-pneumatic systems, ability to design pneumatic circuit, various sensors and their application on industrial situations.
Students will be familiar with input output devices and operation of PLC. Students would be able to execute application program on Modular Production System. It will give the student practical programming and troubleshooting skills.
MPS provides the fundamentals of industrial revolutions and the holistic perspective of the underlying concept of Industry 4.0. Students will be familiar with digital transformation by using the enhanced smart sensor features, smart manufacturing with RFID system, and Robotic handling system.